Total Quality Management for superior parts.
ASI's Total Quality Management program focuses on satisfying each customer's specific needs with the right technical solution. Our continuous improvement approach focuses on integrated technical support, leadership and mentoring, and consolidated quality policies and procedures.
Accredited by the Defense Contracts Administrative Services/Defense Logistics Agency (DCAS/DLA) through the U.S. Department of Defense, we manufacture every part to the highest quality standards and requirements. This is reflected in our repeated recognition for high-quality products and complete quality programs.
COMPLIANCE
Inspections
ASI is audited by U.S. Government Quality Assurance Representatives (QAR). We are Compliant to Military Standard requirements and NATO – AQAP-2130 requirements. ASI is able to comply with U.S. military specification, NATO specification, and European Union (EU) standard.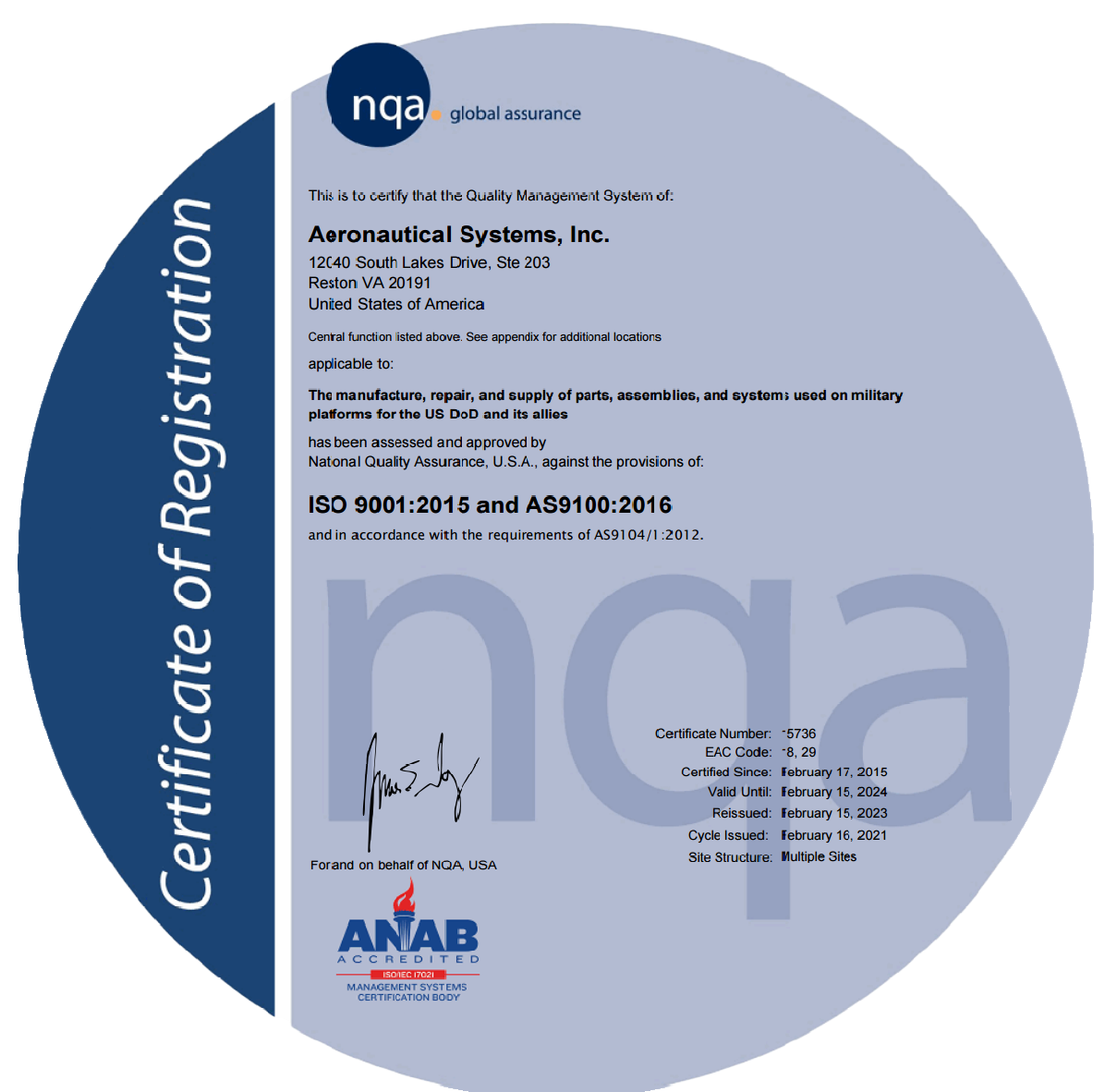 Certifications
As a respected member of the global aerospace community, ASI is proudly registered as an AS9100D and ISO 9001:2015 certified company accredited by the ANSI-ASQ National Accreditation Board (ANAB).
Want to know more?
For additional information on our quality and ability to meet or exceed standards, please contact our Quality Assurance Department.
STAY INFORMED
Stay up to date on ASI's latest innovations, capabilities, and supported aircraft with ASI Alerts delivered directly to your inbox.