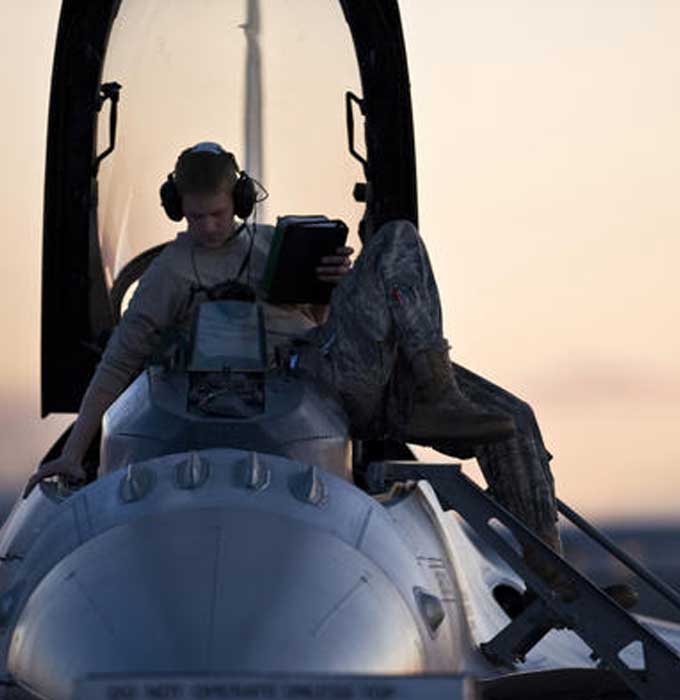 Operate with Confidence
Since its inception in 1988, ASI has provided military fleets worldwide with specialized services in system and component repair and overhaul, manufacturing, supply chain management, and aeronautical engineering. With an unwavering focus on quality, responsiveness, and expertise in aircraft aftermarket support, ASI delivers comprehensive mission readiness solutions for our customers.
ASI's proven market and technical knowledge, world-class quality, and innovative repair capabilities allow us to deliver unmatched service. Our strategic partnership with the U.S. Department of Defense Service Depots and government engineering authorities allows our customers to experience a seamless experience.
OUR COMMITMENT
Professional Quality
ASI's commitment to uncompromising quality is a cornerstone of our successful long-term relationships with our customers. ASI is actively enrolled with key quality monitoring organizations that continually assess our performance and hold us to the most rigorous up-to-date quality standards in the aviation and defense industry.
Each member of our leadership team is a seasoned aviation executive who brings their unique experiences to the table to continually exceed your expectations and deliver quality solutions. Our executive leadership team has combined experience of over 130 years in the aviation aftermarket industry.
Quality
Quality
Quality and Integrity are the underpinnings of all we do. At ASI, customers count on our company for world-class quality in products and services – and we deliver.
Capability
Capability
ASI has amassed a continually growing team of technical experts in their respective fields consisting of Engineers, Quality Inspectors, Logisticians, and Manufacturing Specialists geared toward supporting the aircraft aftermarket. Through ongoing efforts in cooperation with the requirements of the U.S. Department of Defense, ASI maintains up-to-date technical data to implement configuration control.
Additionally, ASI developed in-house repair and manufacturing capabilities and has licensed and partnered with U.S. Government approved MRO facilities and OEMs, creating a sophisticated and trustworthy Supply Chain. ASI's internal capabilities, combined with our partnerships with the U.S. Department of Defense Service Depots, select industry MRO facilities, and OEMs allow ASI to offer a wide array of repair and manufacturing capabilities for various U.S. military platforms.
ASI is duly registered with the U.S. Department of State for all ITAR-controlled items and has expertise in the understanding and processing of licenses for the export of controlled items under the U.S. Departments of Commerce and State.
Commitment
Commitment
Every member of the ASI team shares a common commitment to unparalleled customer service and ensuring mission readiness for the fleets we support worldwide.
ASI's robust business ethics policies and strong internal controls ensures full compliance to all applicable U.S. and foreign laws and regulations. ASI has a zero-tolerance policy for any unethical behavior and is proud of the highly ethical culture ASI's leadership has fostered.
Focus
Focus
Focused, system centric support of specific airframes ensures the highest level of knowledge, resources, and expertise.
ASI operates on the strong belief that detailed knowledge and understanding of each customer and their specific needs allows us to provide a timely and quality product that efficiently supports both scheduled and unscheduled maintenance requirements.
A significant differentiator to other Aerospace and Defense companies is configuration control. ASI's team of world-class engineers ensure that all manufactured and repaired items are fully compatible to each customer's needs and fleet configuration.
PARTNER WITH ASI
ASI works as your collaborative partner, rapidly responding to meet your unique requirements and timeline.
STAY INFORMED
Stay up to date on ASI's latest innovations, capabilities, and supported aircraft with ASI Alerts delivered directly to your inbox.