E-2 MISSION:
With its very distinct profile, the E-2 Hawkeye is a twin-turboprop fixed wing aircraft designed to house radar and radio communications for the Airborne Early Warning and Control System (AWACS). This all-weather carrier capable aircraft can operate as a control center and provide threat identification, strike command, and surveillance.
Keep your E-2s flying efficiently and effectively. ASI proudly provides a wide range of products and services for the E-2 Hawkeye. While OEMs and industry suppliers are primarily focused on developing new platforms, ASI's focus is to deliver complete part manufacturing, repair and overhaul on legacy platforms.
Engineering Spotlight
ASI specializes in several high-quality components for the E-2. Click below to see product examples.

Engineering Spotlight
ASI specializes in several high-quality components for the E-2. See product examples below.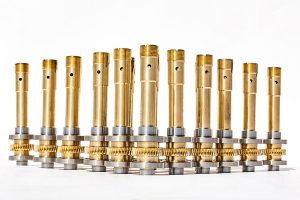 Shaft Assembly – Aileron Droop Actuator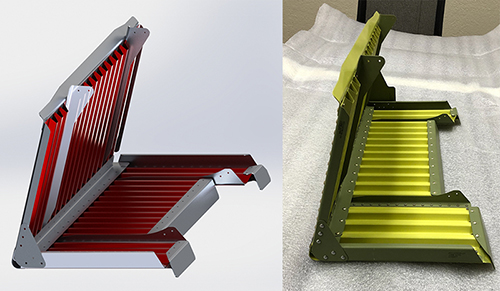 Main Entrance Door Step Assembly
Model and Finished Part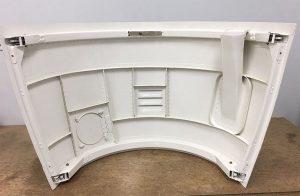 Panel Assembly Upper Cowl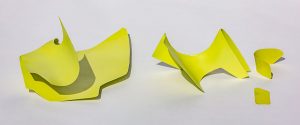 Skin Assembly Pylon Nose Fairing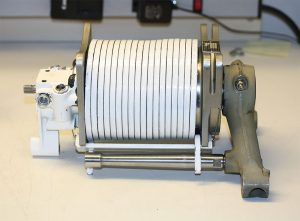 Nose Wheel Steering Assembly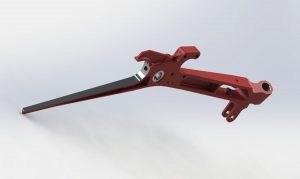 Probe Assembly

Skin Installation Elevator Assembly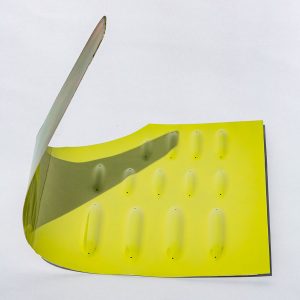 Leading Edge Bonded Skin Assembly

Nose Landing Gear Fairing
Model and Finished Part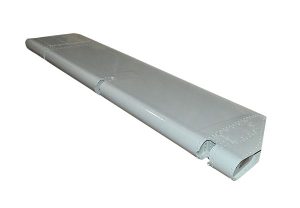 Inboard Tab Assembly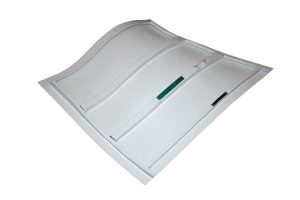 Side Cowl Panel Assembly
Our comprehensive library of all technical documents for the E-2 Hawkeye allow us to manufacture or repair virtually any part of your aircraft. Below are some of the most common parts and systems we regularly support.
Airframe
Airframe
ASI offers a variety of airframe parts for the E-2 Hawkeye, including:
Fairings
Cover Assemblies
Hinges
Rib Assemblies
Skins
Access Doors
Cowling
Collar Assemblies
Hooks and Related Hardware
Avionics/Instruments
Avionics/Instruments
ASI supports avionics and instrument systems for the E-2 Hawkeye, including:
Wiring Harness
Electronics
Amplifier Assemblies
Receivers
Indicators
Sensor Assembly
Transmitters
Environmental/Utility
Environmental/Utility
ASI supports E-2 Hawkeye environmental and utility systems, including:
Valves
Regulators
Pump
Wiring Harness
Fans
Cable Assemblies
Heat Exchanger
Flight Controls and Hydraulics
Flight Controls and Hydraulics
ASI supports flight control and hydraulic systems for the E-2 Hawkeye, including:
Rudder
Tab Trim
Actuators
Leading Edge
Trailing Edge
Landing Gear
Landing Gear
ASI offers a variety of landing gear components for the E-2 Hawkeye, including:
Housings
Crank Assemblies
Main and Nose Pistons
Collar Assemblies
Main and Nose Cylinders
Brace Assemblies
Link Assemblies
For more information and to receive a quote, click here.
ASI delivers streamlined support and improved mission readiness for your E-2 Hawkeye. Our expertise and strong relationships with repair facilities throughout the U.S., including partnerships with U.S. Military Depots, ensure rapid response. Our customers enjoy superior service, transparency, and continual support through delivery and beyond.
Engineering &
Technical Support
ASI's aeronautical engineering services are a key component of our products and services. ASI's technical library includes drawings, schematics, manuals, and  specifications geared toward aftermarket support of legacy, U.S.-manufactured aircraft. We specialize in converting these 2D drawings into modern 3D digital formats, enabling more effective and efficient manufacturing that yields a higher quality product in shorter time frames. The end result is high-quality precision and tolerance in every part we make.
Parts
Manufacturing
ASI specializes in manufacturing products our customers need. Our parts are all newly manufactured, fully certified, and in accordance with applicable technical data. We also manage configuration control, ensuring OEM quality performance and durability.
Repair &
Overhaul
ASI offers comprehensive component and systems repair and overhaul services. We excel in handing the difficult repairs, the hard to do tricky components with no ready-made solution. When a customer comes to us with a challenge, we create the solution.
CASE STUDY
Keeping the E-2 Radardome Spinning
The E-2 gearbox transmitter, P/N GRD5629-2, monitors the rotation speed and position of the E-2 Rotordome. Originally developed and manufactured in the early 1960's for use on the E-2 Hawkeye, this product became increasingly difficult to support over time due to its age and multiple obsolescence issues. To respond to the worldwide demand from E-2 operators to keep this system in service, ASI successfully engineered and developed an updated repair program. This repair program required a complete redesign and production of new test equipment, as well as developing a new supply chain for spare parts. Several component designs needed to be updated to current specifications due to obsolescence with the aging original design.